Clears stubborn pigmentation & darkening (Kojic Acid + Retinol + Niacinamide)
Sale price
₹ 549.00
Regular price
₹ 690.00
Unit price
per
Save up to ₹141
Rescue your underarms, elbows, neck, knees, intimate area from excessive darkening/ dark patches.
Powered by brightening superheroes like Kojic Acid, Vitamin E, skin-refining Retinol & Niacinamide, this cream works even on the most stubbornly pigmented and dark areas on your body.
Comes in an easy to apply cream format that targets darkened skin on the back of the neck, elbow, knees and intimate areas.
Made for:
Active lifestylein the traditional sense aka sports and gym.
Modern active lifestyle for daily athletes who are pro at catching crazy crowded metros, chasing the taxi, running & grabbing a table in a crowded restaurant.
Read more
What is it good for?
brightening

Intimate lightening

smoothening

fast absorbing

moisturizing

fades pigmentation

works through sweat
View full details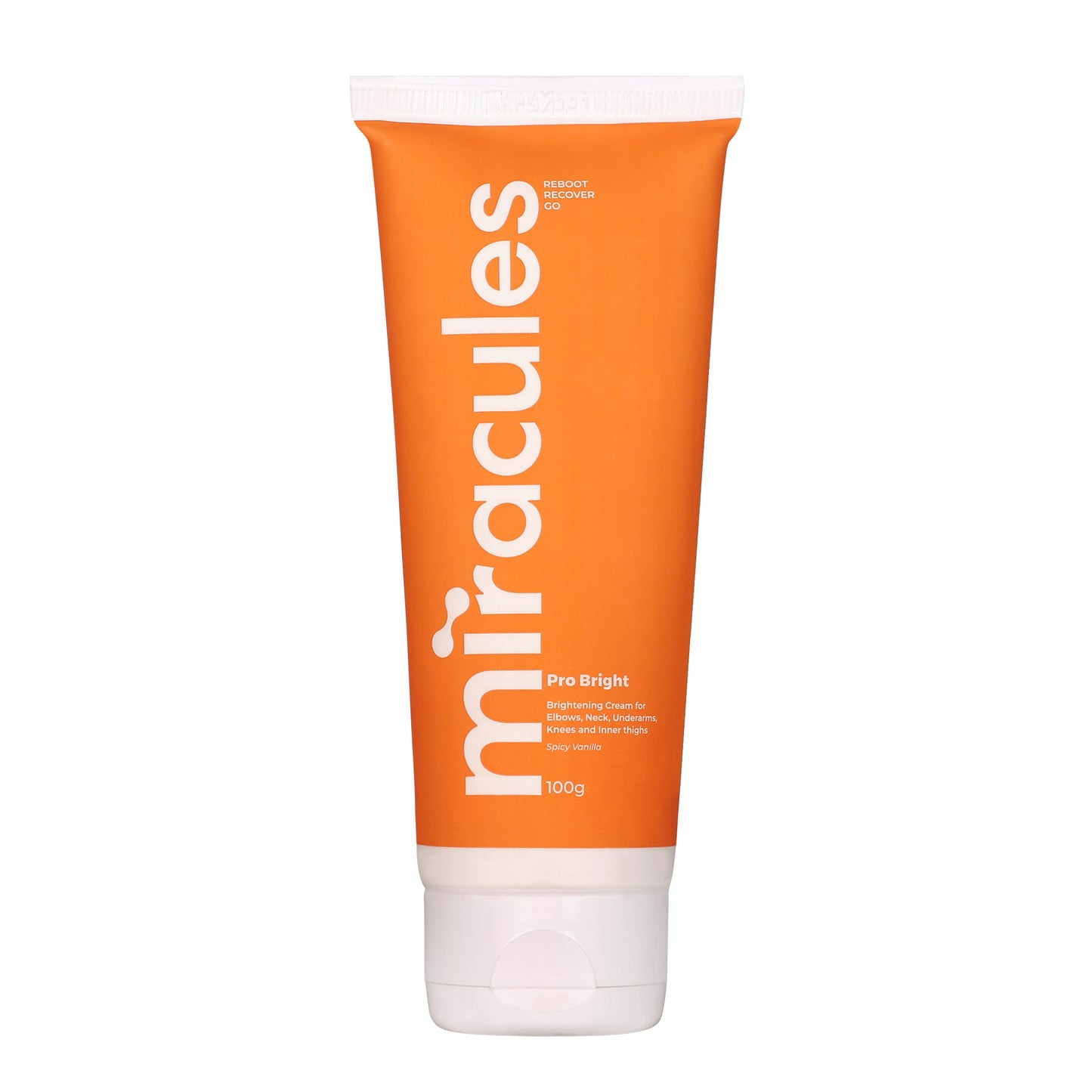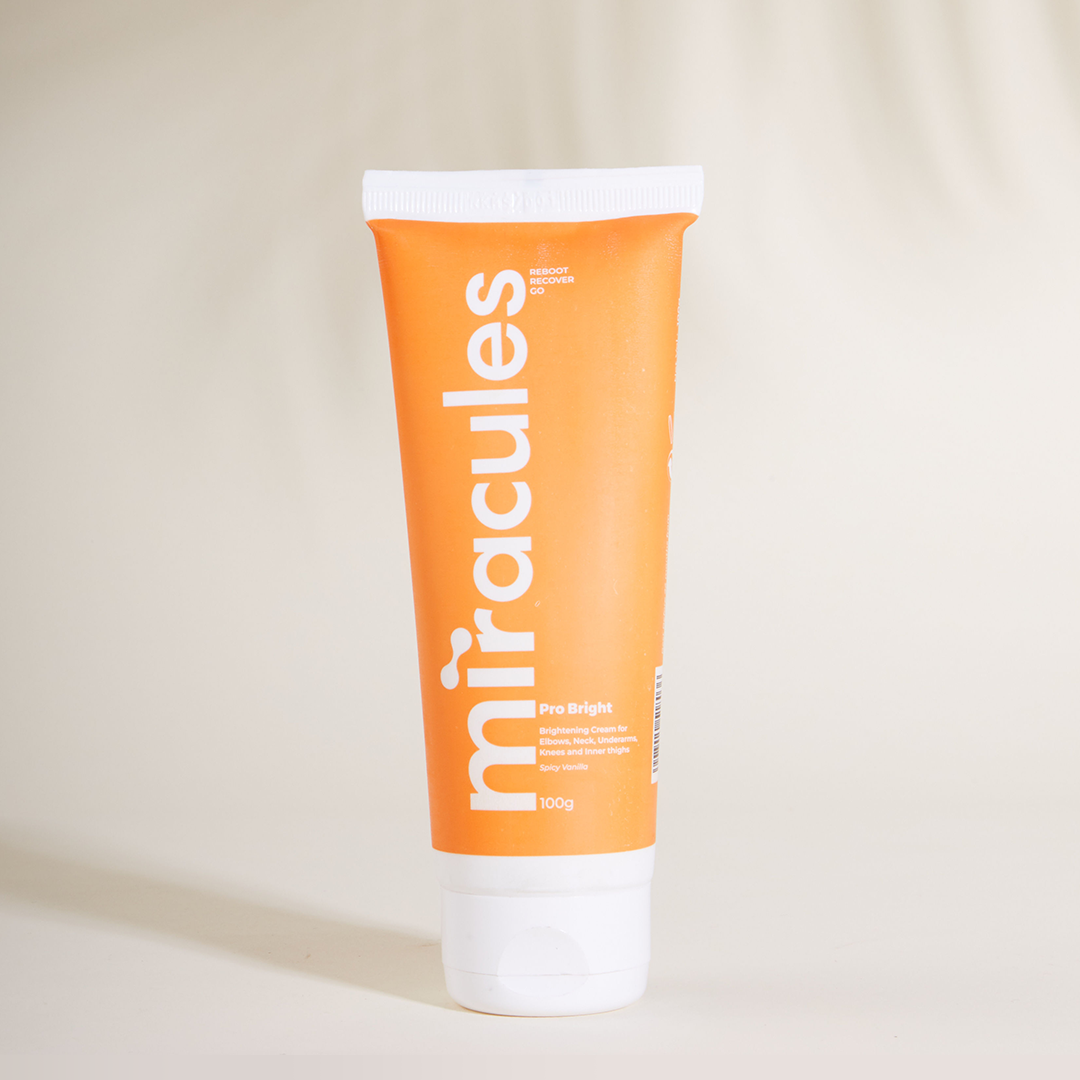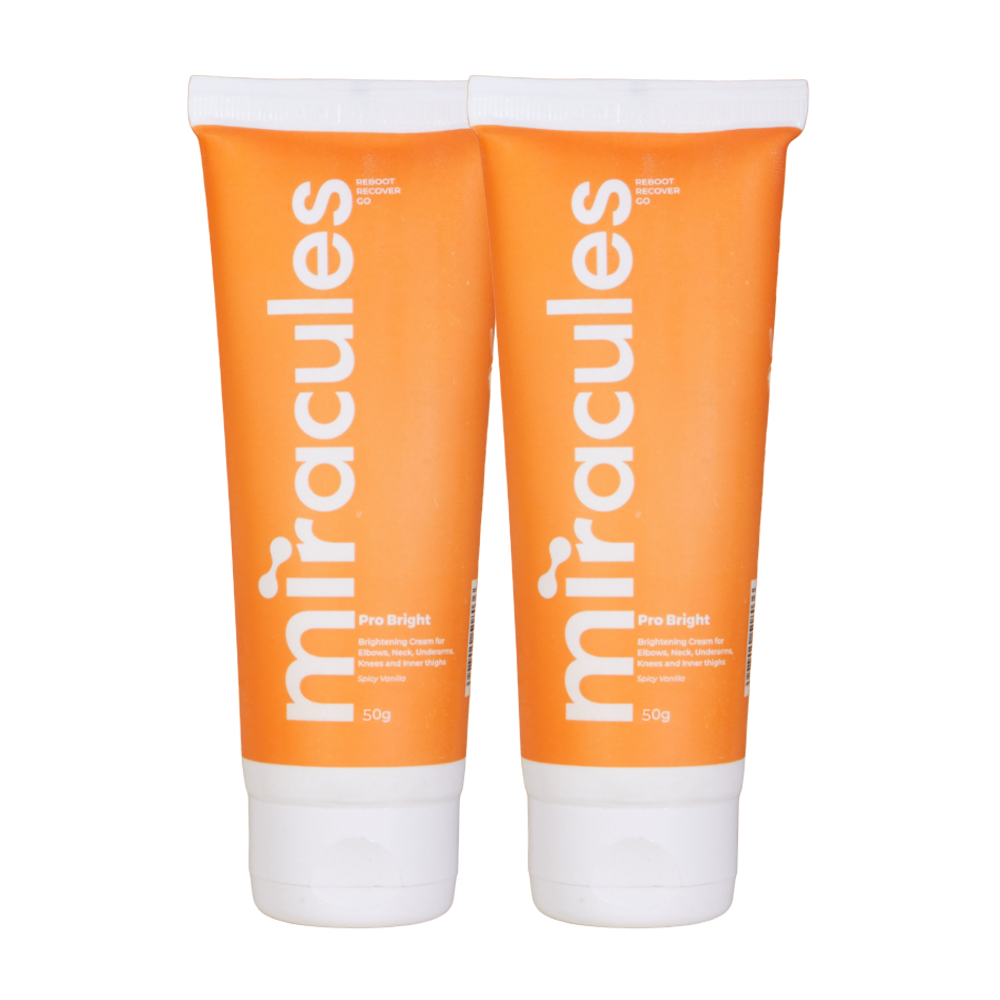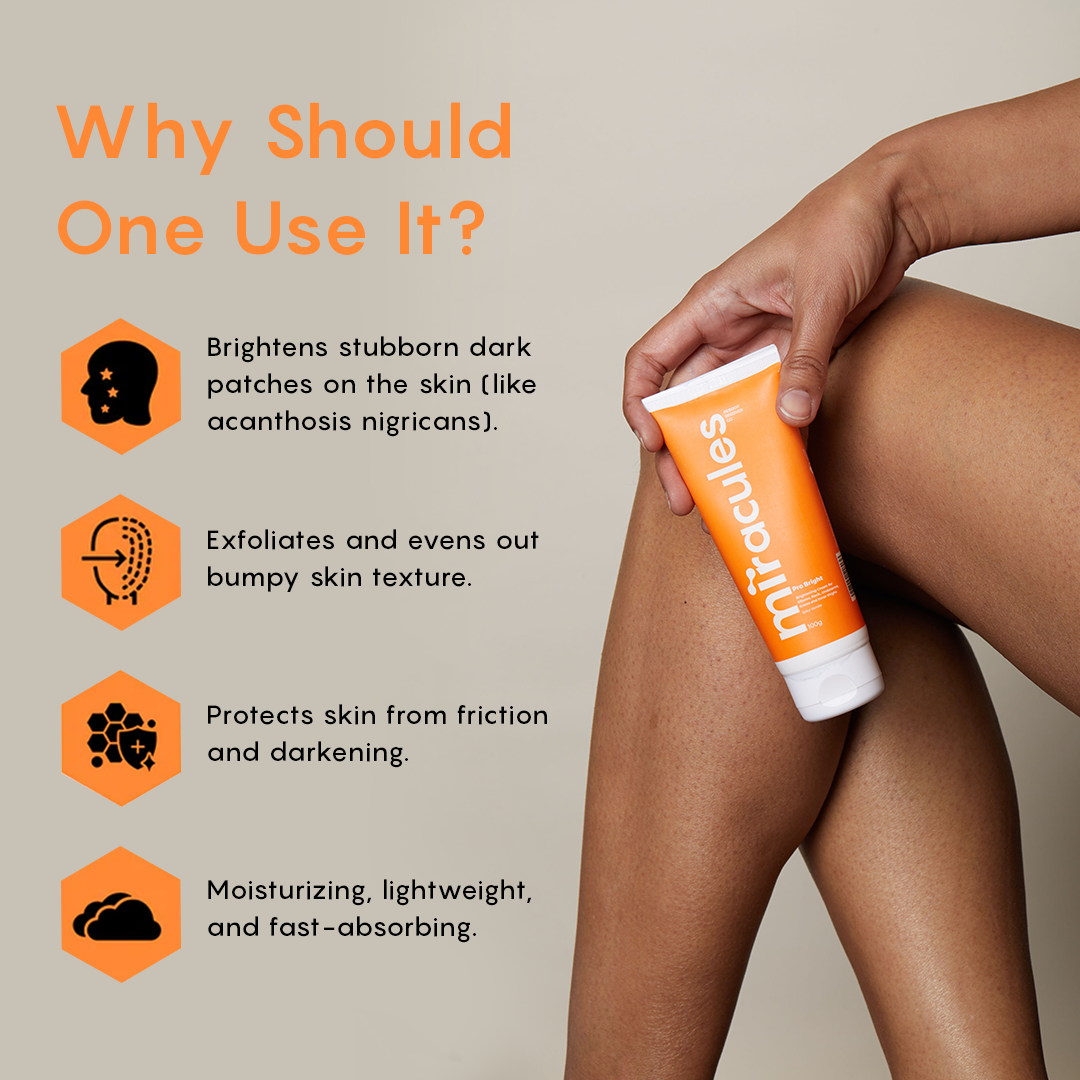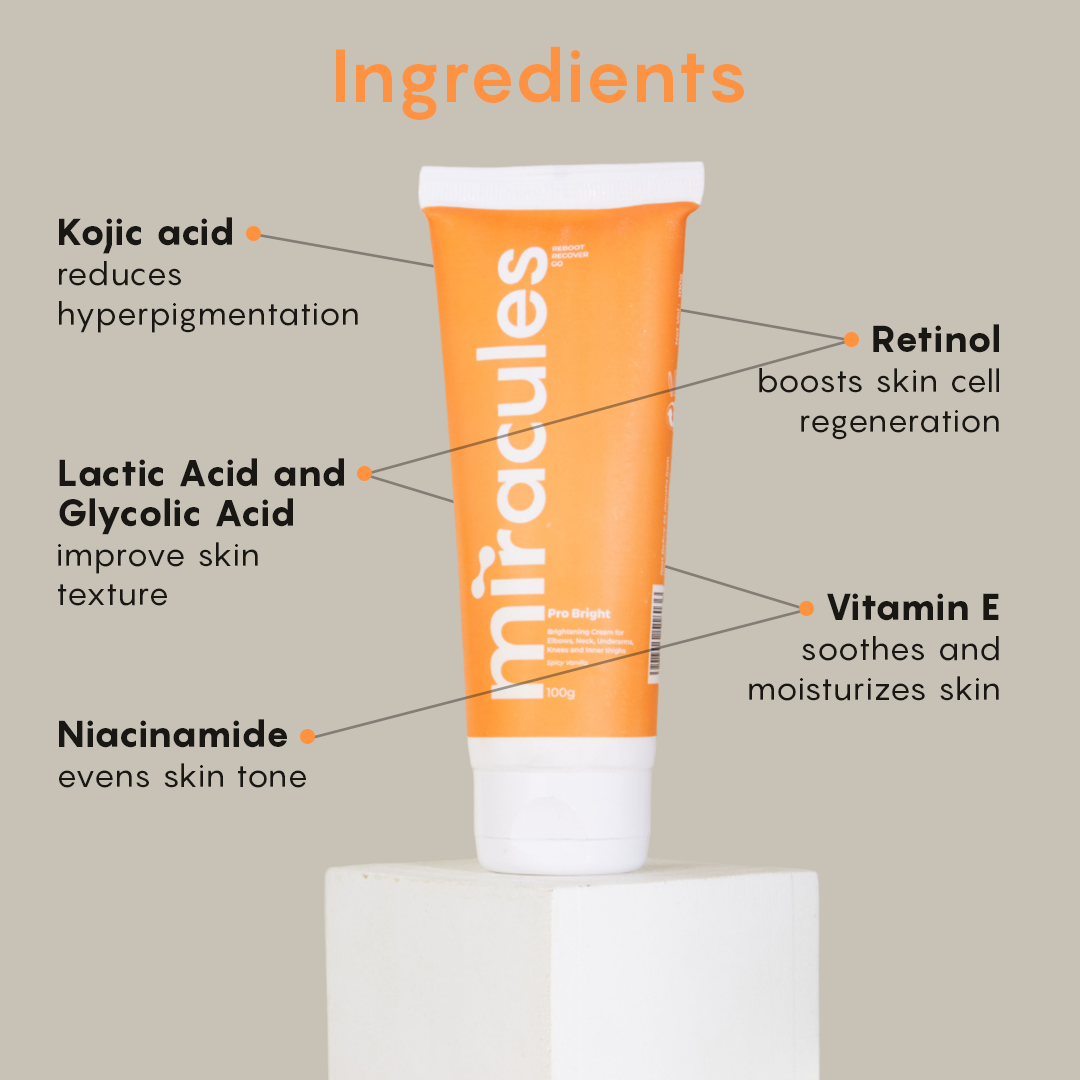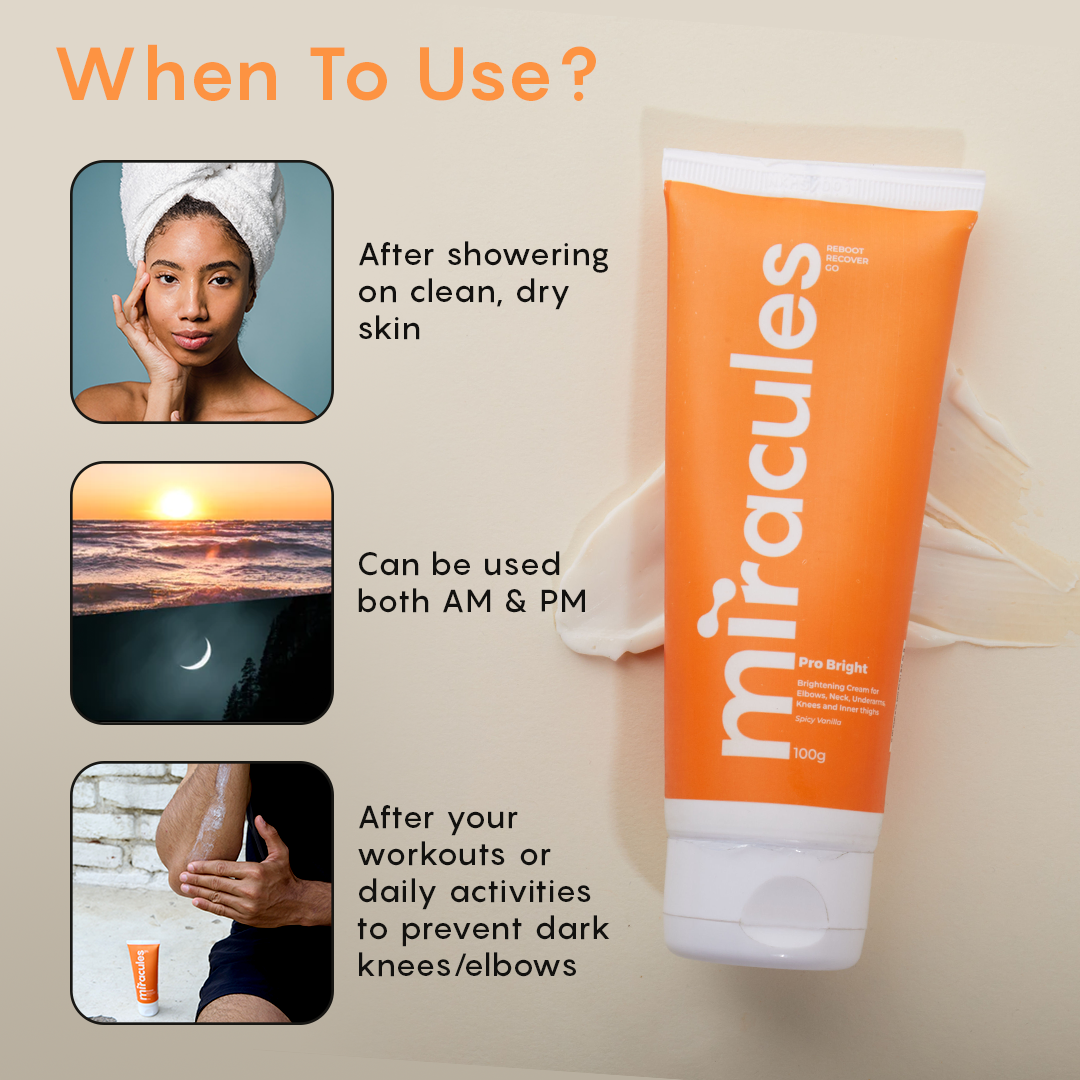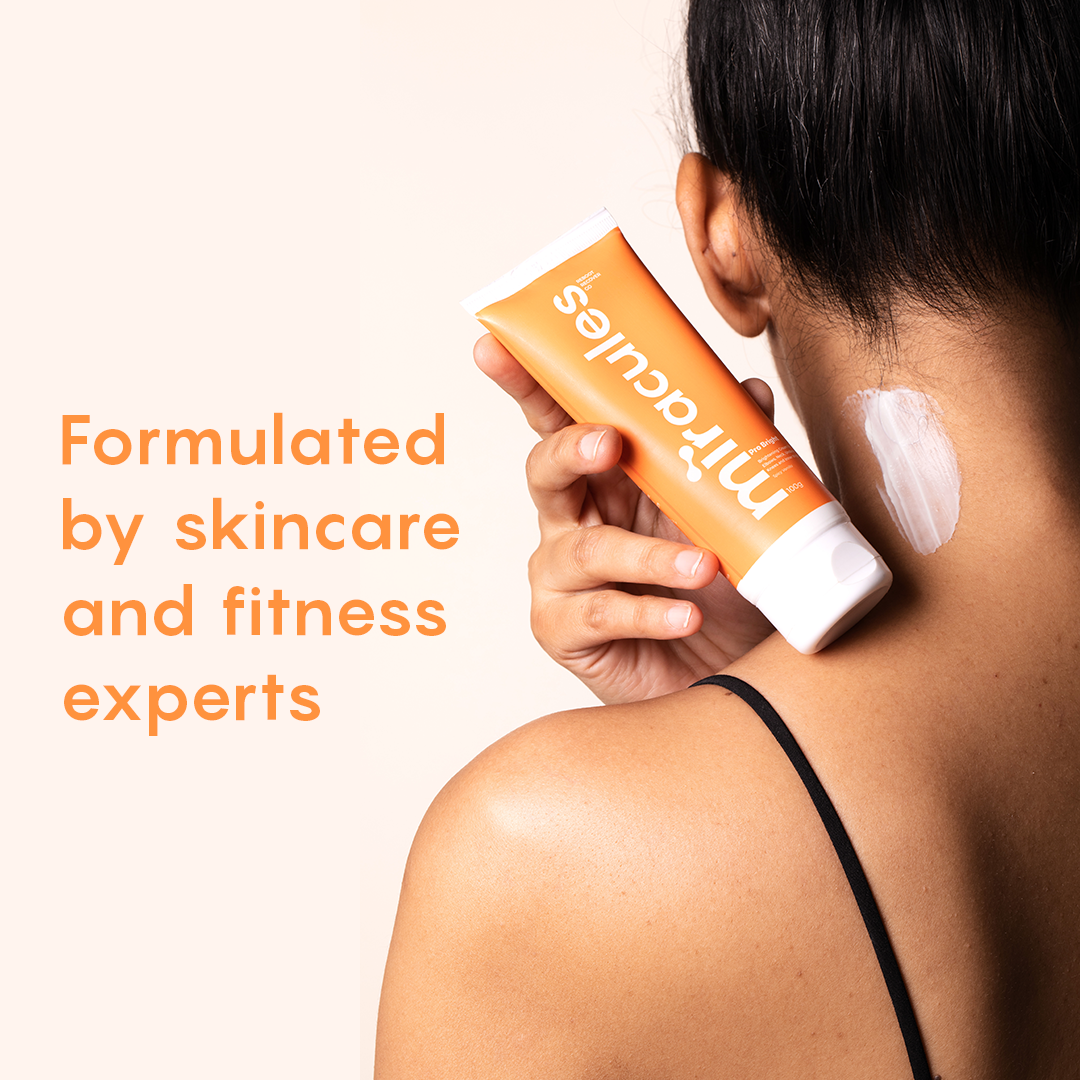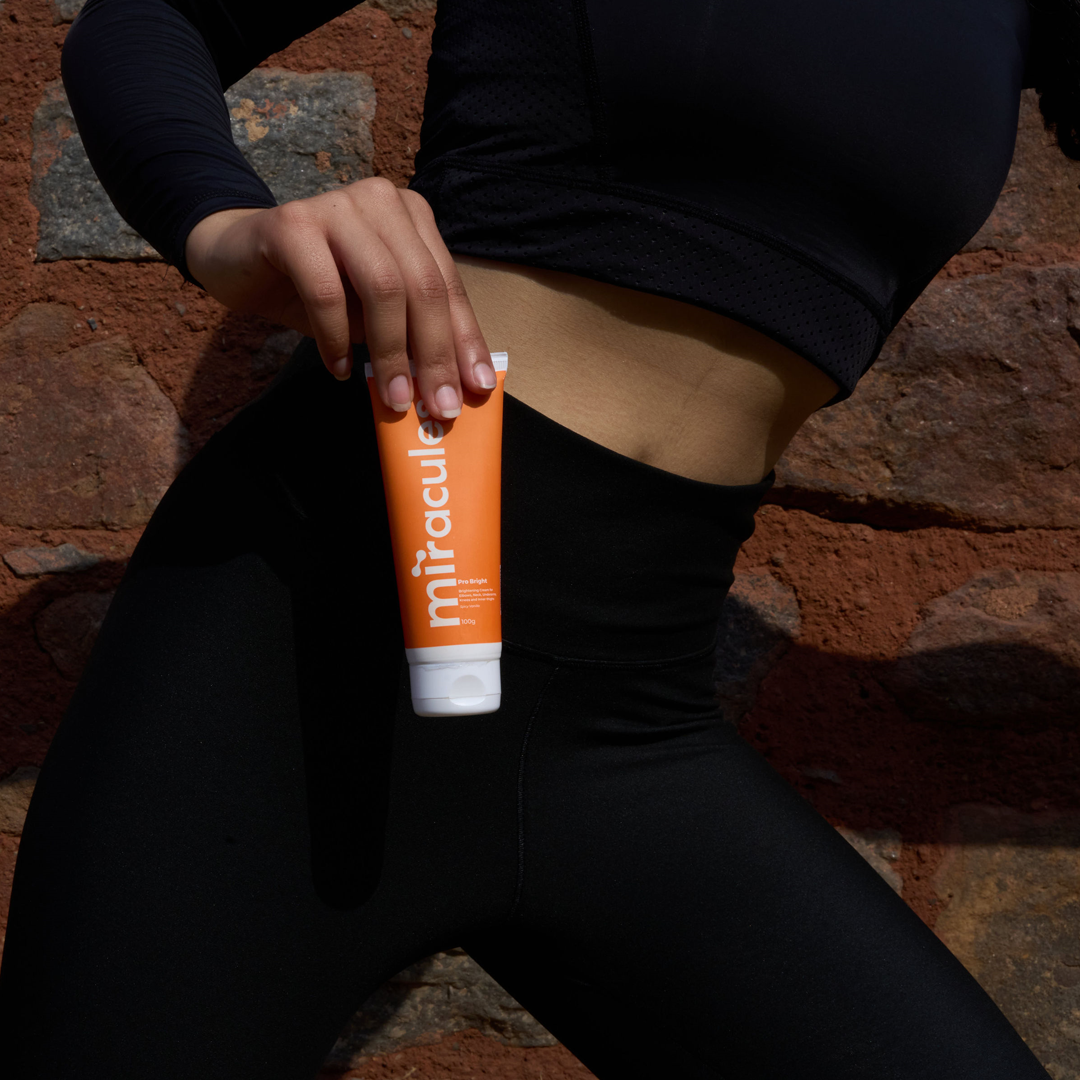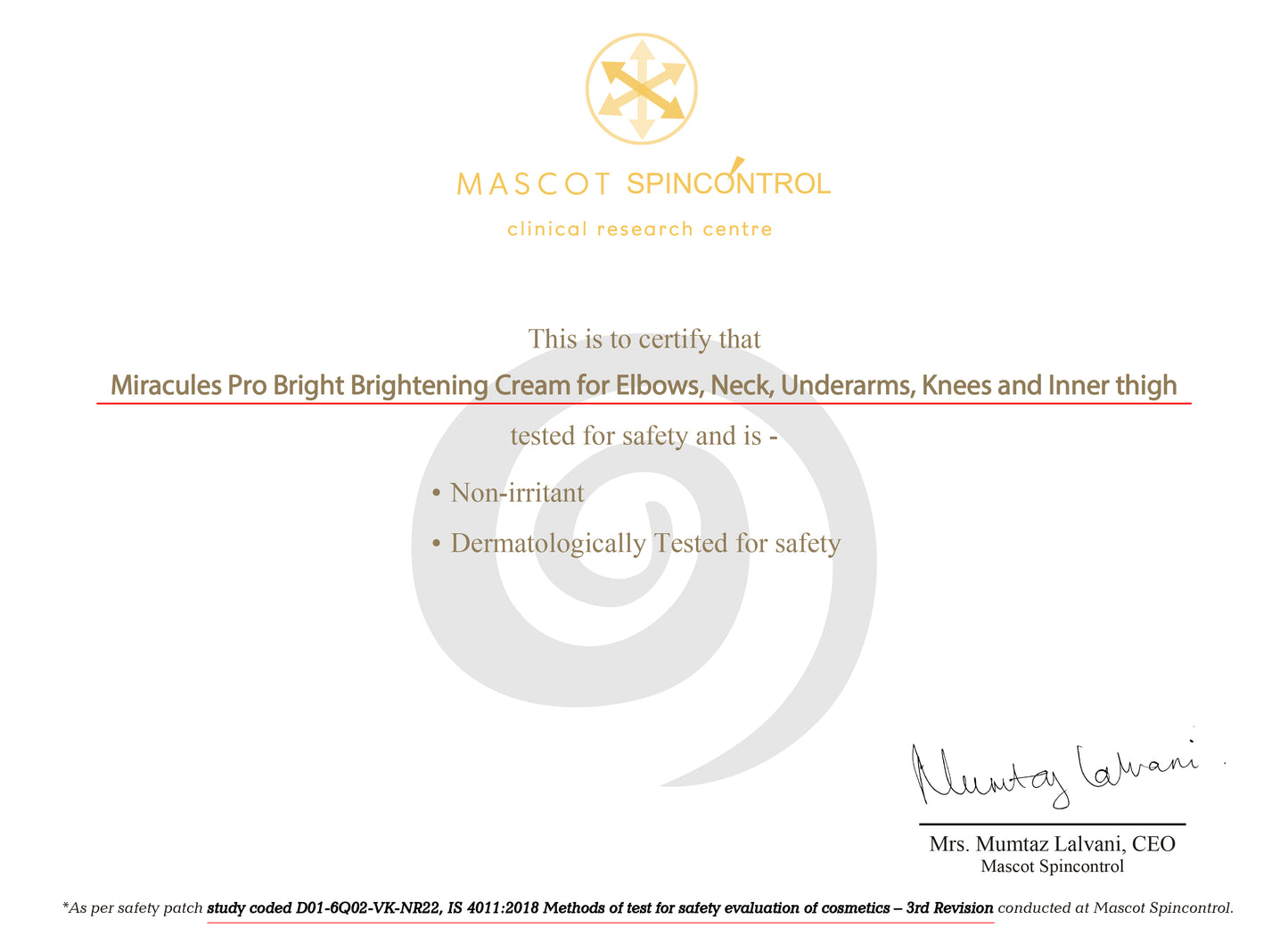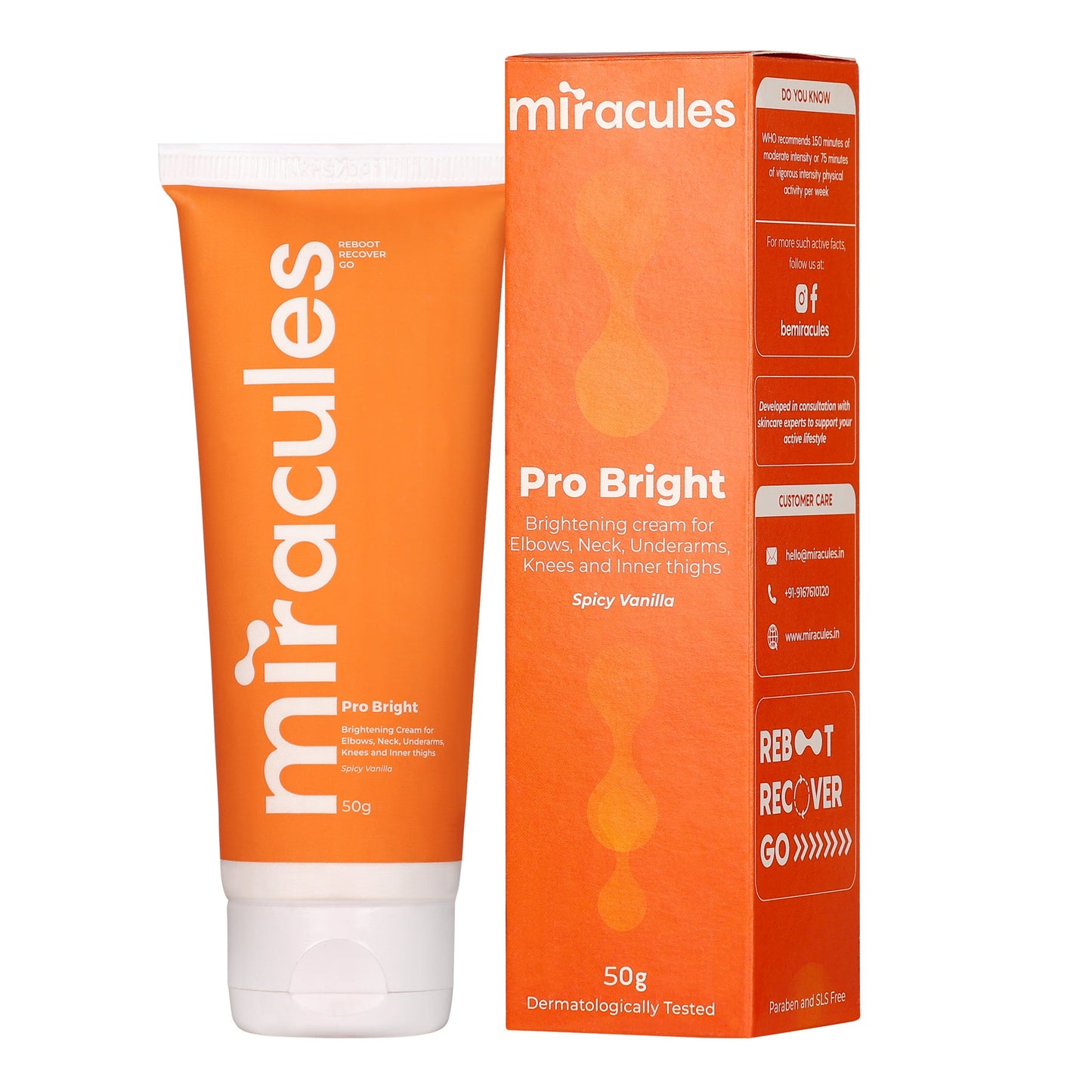 How it works?
Product details
How to use?
The miracle is in the molecules.
Here's how ingredients work together to give amazing results:
1. The miracle is in the molecules. Made with one of the most powerful ingredients that have been gaining traction for its skin brightening and depigmenting capabilities aka Kojic Acid27 .
Kojic Acid reduces the ability to produce melanin resulting in less pigmentation and with use, and over time it restores the skin's natural colour.
Kojic Acid also has mild exfoliating properties, it also causes the removal of dead skin and reveals the underlying clearer skin.
2. Smoothening & texture reducing: Glycolic Acid29 & Lactic Acid . which belong to the category of AHA work amazingly well in removing dead skin and sebum build-up. They also cause the removal of dead skin and reveal the underlying clearer skin. These acids also work as anti-oxidant and defend against the damage caused by free radicals.
3. Moisturising & sweat-absorbing: With all that brightening and exfoliation, it is extremely important to keep the skin moisturised to prevent dryness or dehydration.
Made with Sweet Almond Oil and Shea Butter, the cream provides deep hydration along with skin healing benefits. These ingredients also have anti-irritation properties making them the perfect partners for exfoliated skin.
But it doesn't just stop there, with Retinol 30 and Niacinamide31 , it also has anti-inflammatory and anti-ageing properties that restore skin elasticity and plumpness.
It also contains Zinc Oxide which is a powerhouse of absorbing sweat. Sweat along with heat has been known to trigger melanin production which results in hyperpigmentation. By absorbing sweat, Zinc Oxide also makes using this cream super comfortable and easy on sweaty areas.
Scent: Spicy Vanilla
Texture: Lightweight, non-greasy cream
Ideal for: Commuters, Gym folks, newbie & pro athletes and basically anyone who runs around in their day!
Apply a generous amount over the clean/post-shower skin that's suffering from skin darkening, pigmentation or even acanthosis nigricans. both AM and PM
Do a patch test before beginning use.
For external use only. Avoid direct contact with eyes and face. If contact occurs, rinse thoroughly with water.
Discontinue use and consult a doctor if an irritation occurs.
Keep out of reach from infants and children.
FAQ
2. Can I use it on the face?
It can be used on face skin which is not very sensitive or delicate as the actives used are potent to address the concerns for body skin. If you do decide to use it on facial pigmentation please do a patch test first.
3. What all does Pro Bright treat?
In addition to brightening & depigmenting, Pro Bright exfoliates, soothes, & protects your skin from irritation cause by friction & moisture.